Sunday, September 2nd, 2012 at 8:19 pm
The following is from my fishing journal Sept 1 2012. I pull into the boat landing a little later then I would like about 7 AM.  This morning it is just my springer spaniel and myself. Fall is in the air.  A great time of year! Temperatures have dropped to be too cool for shorts this time of morning even though the temp will reach 85 degrees later in the day. The sound of gun fire in the distance reminds me that the early goose season here in Minnesota has started. Fall a great time of year for both fisherman and the hunter.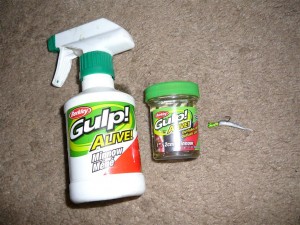 Left my favorite panfish bait described in this post.
The last two weeks of August and the first 2-3 weeks of September can be known as the very toughest time of year to catch any fish species. Referred to as the summer doldrums, the dog days of summer, or they just ain't bitin no use to goin fishing are terms tossed out there.
Filed under: How To Catch Crappie More Deadly Methods